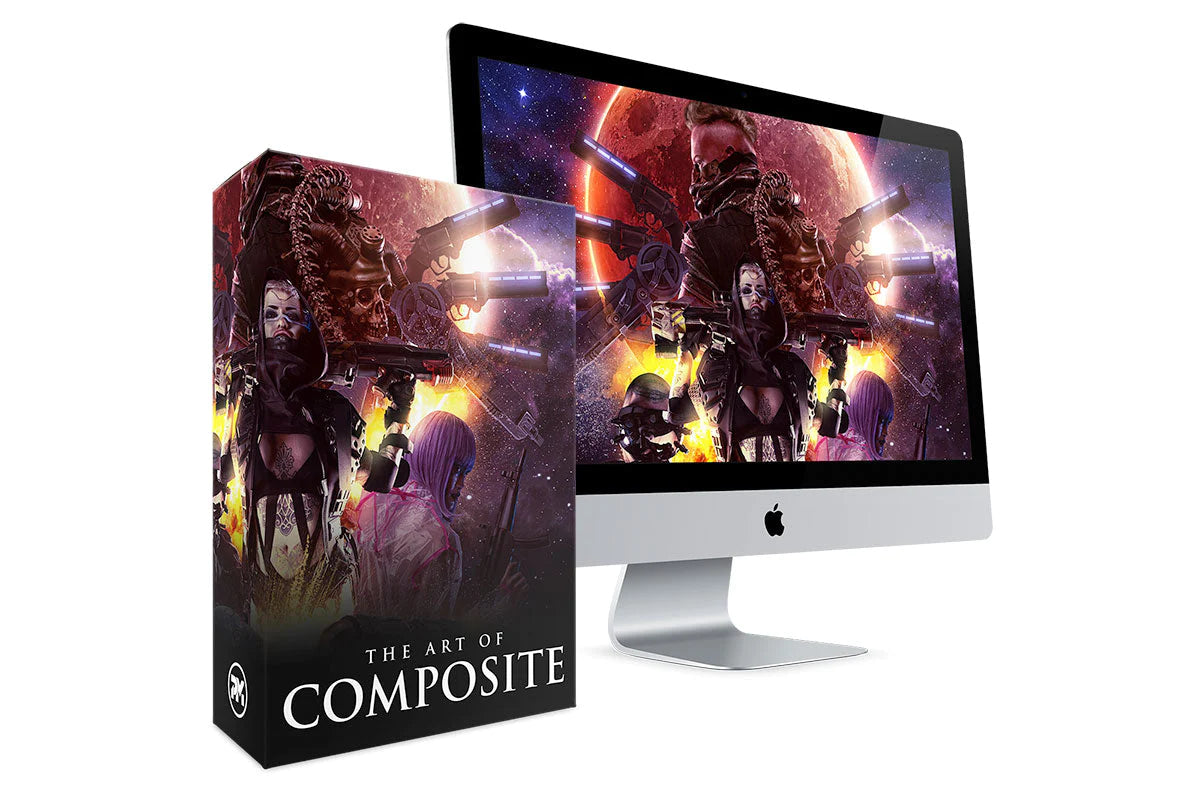 Transform Your Photos with the Art of Composite Training Bundle
Art of Composite Training Bundle
from PhotoManipulation.com. With over 15 hours of in-depth Photoshop video tutorials, this course bundle unlocks skills for seamless compositing, surreal photo art, and stunning visual effects.
Taught by expert instructor Clinton Lofthouse, these project-based lessons provide hands-on experience in combining images convincingly. Read on for an inside look at what the training covers and how it can elevate your Photoshop abilities.
In-Depth Training for All Levels:
The
Art of Composite Training Bundle
includes 5 modules with over 30 lessons that progress from beginner techniques to advanced composite workflows.
The first module covers essential prep work like understanding color, light, and composition for enhanced manipulations. Next, foundational tools are explored in detail - selections, layers, masks, blend modes, and more.
With these basics mastered, you'll move on to compositing topics like matching color tones, correcting perspective, and blending images seamlessly. The training concludes with pro techniques for adding atmosphere, sharpening, color grading, and final polish.
Throughout the course, you'll work through full projects like fantasy scenes, sci-fi characters, and movie posters to reinforce real-world skills. Over 15 hours of expert instruction will refine your approach from start to finish.
Benefits for Beginners:
The logical course structure allows complete beginners to build confidence through the foundations before moving to more complex skills. Clinton explains Photoshop workflows from the ground up, ensuring you have the tools to execute the techniques shown.
You'll gain both a practical and theoretical understanding of Photoshop. No prior experience is required to complete the training, making it perfect for new learners.
Benefits for Advanced Users:
For seasoned Photoshop users, the bundle includes next-level lessons for taking composites and photo art to new technical and creative heights. You'll pick up Clinton's approaches for seamless scenes, dramatic lighting, surreal effects, and convincing perspective.
The projects incorporate real-world challenges to refine workflow. You'll come away with pro tips and tricks that can be applied immediately in your own manipulations. Even professionals will find techniques to inspire their work and creativity.
Affordable Training for All Budgets:
Valued at over $250, the
Art of Composite Training Bundle
is available for only $127 - making it extremely affordable compared to private coaching. The bundle also includes bonus stock resources valued at $100 to support your practice.
With 100% satisfaction guaranteed, there's zero risk in trying out the course. Visit PhotoManipulation.com and invest in the Photoshop skills needed to bring your wildest imaginations to life!
Share