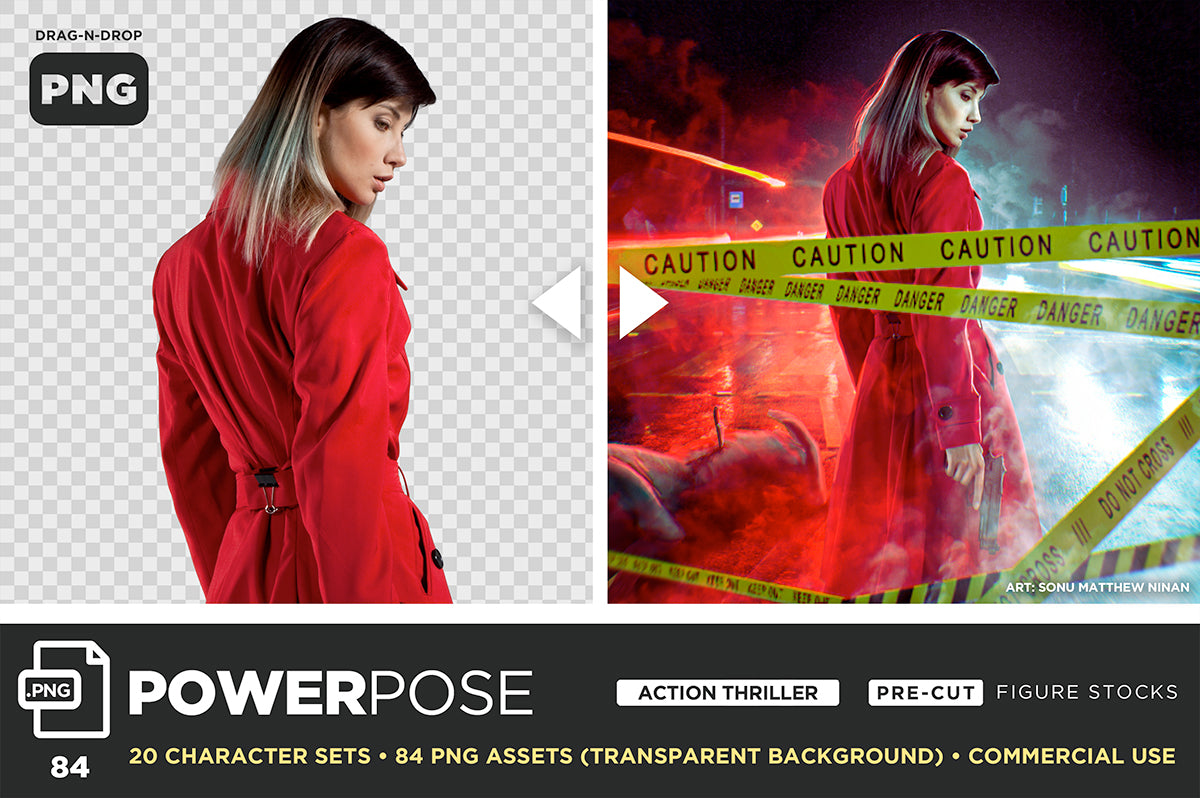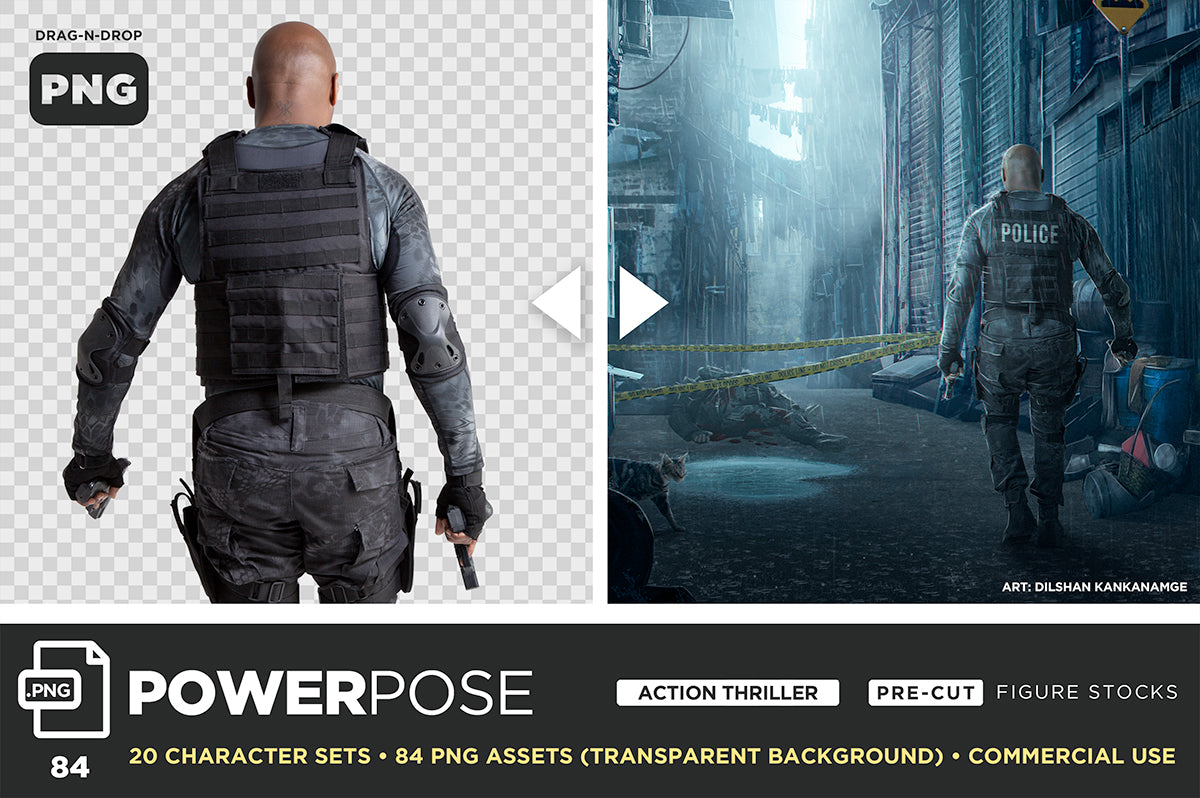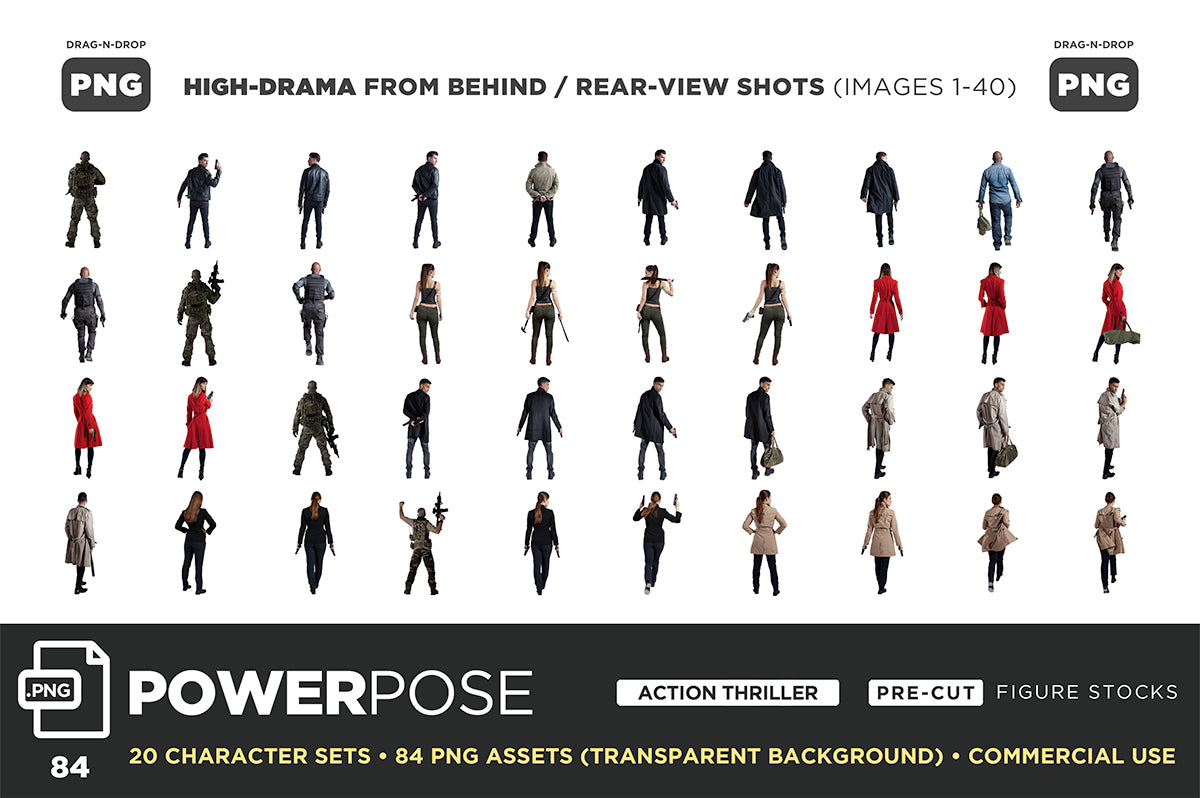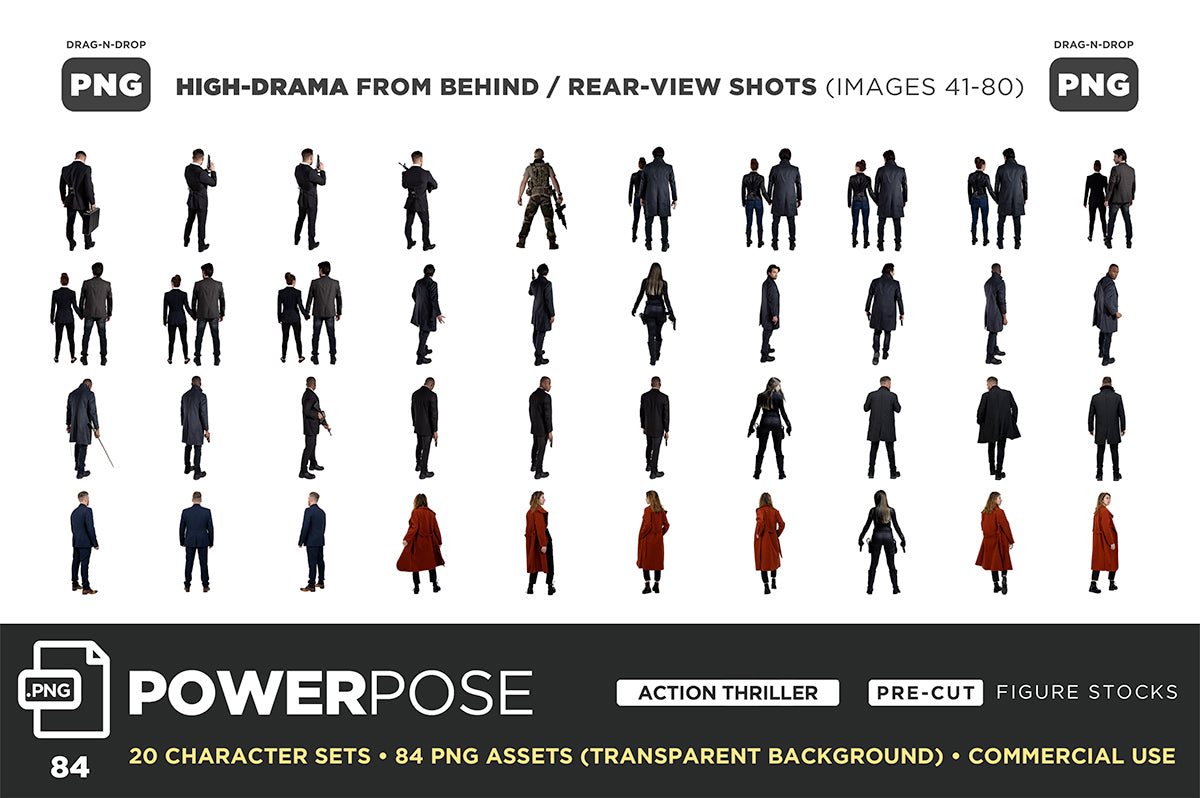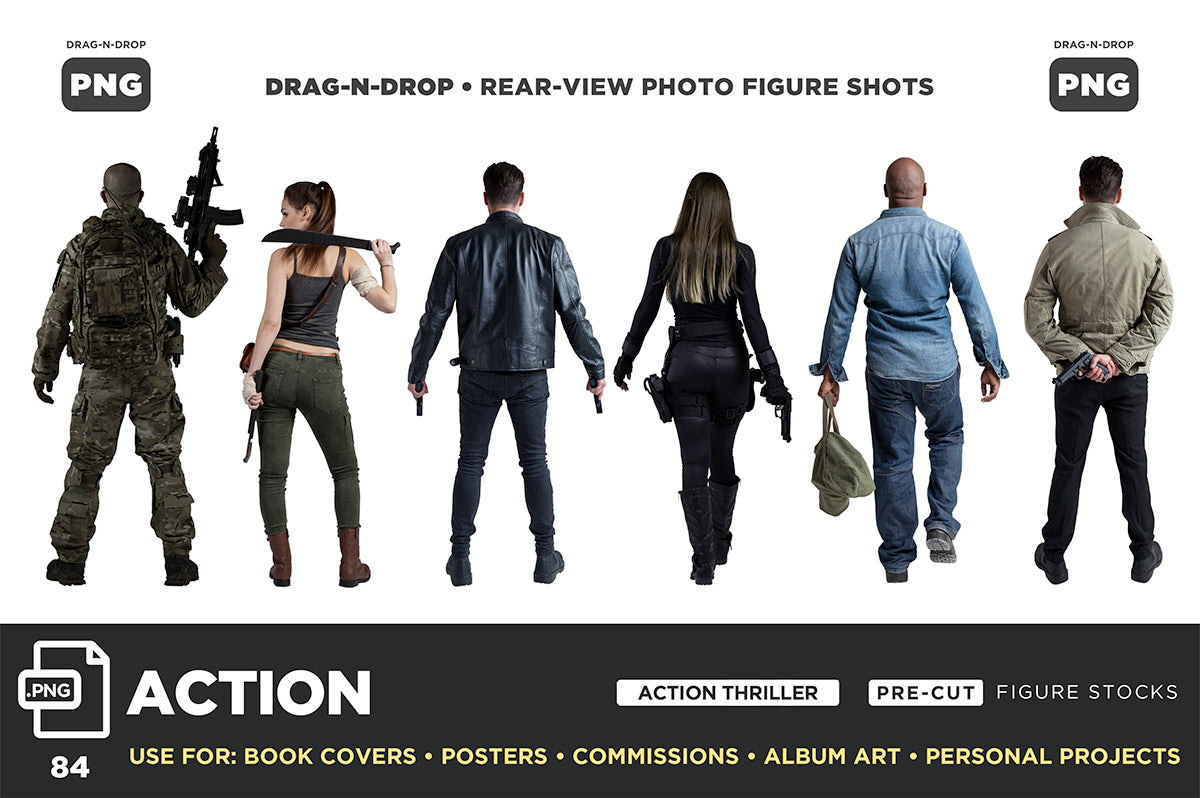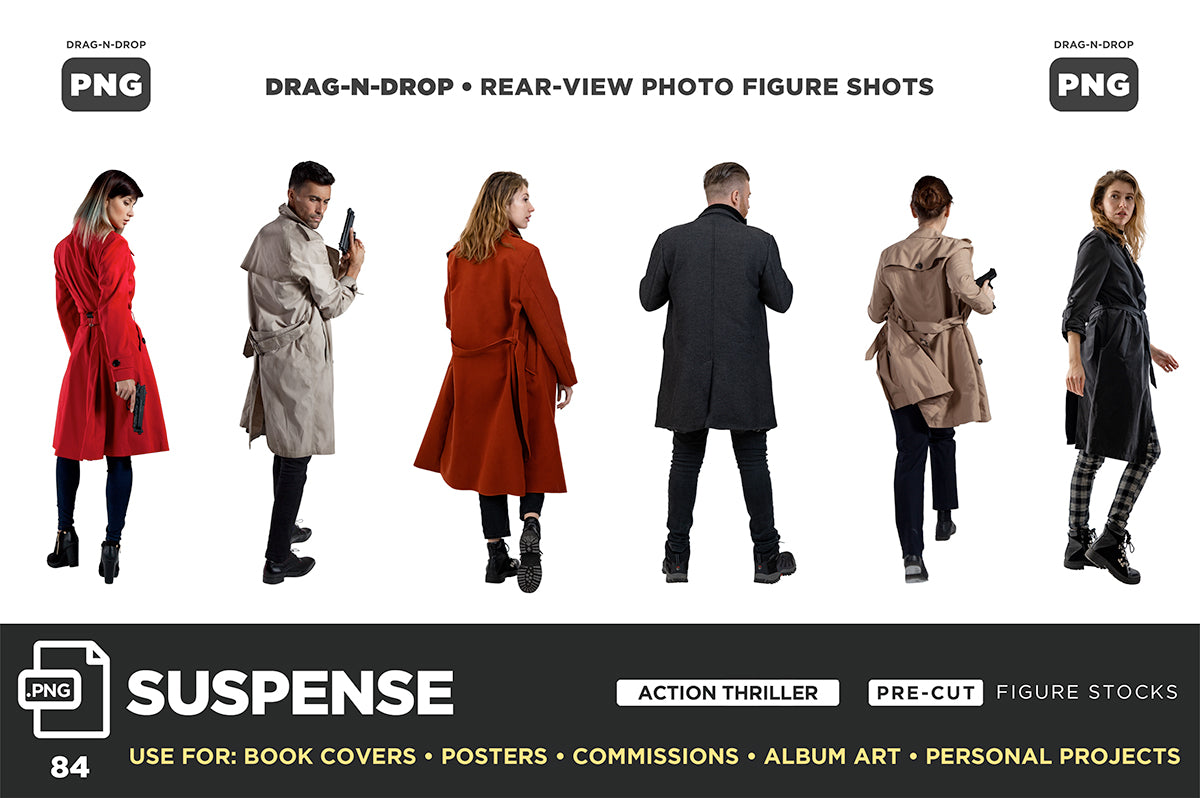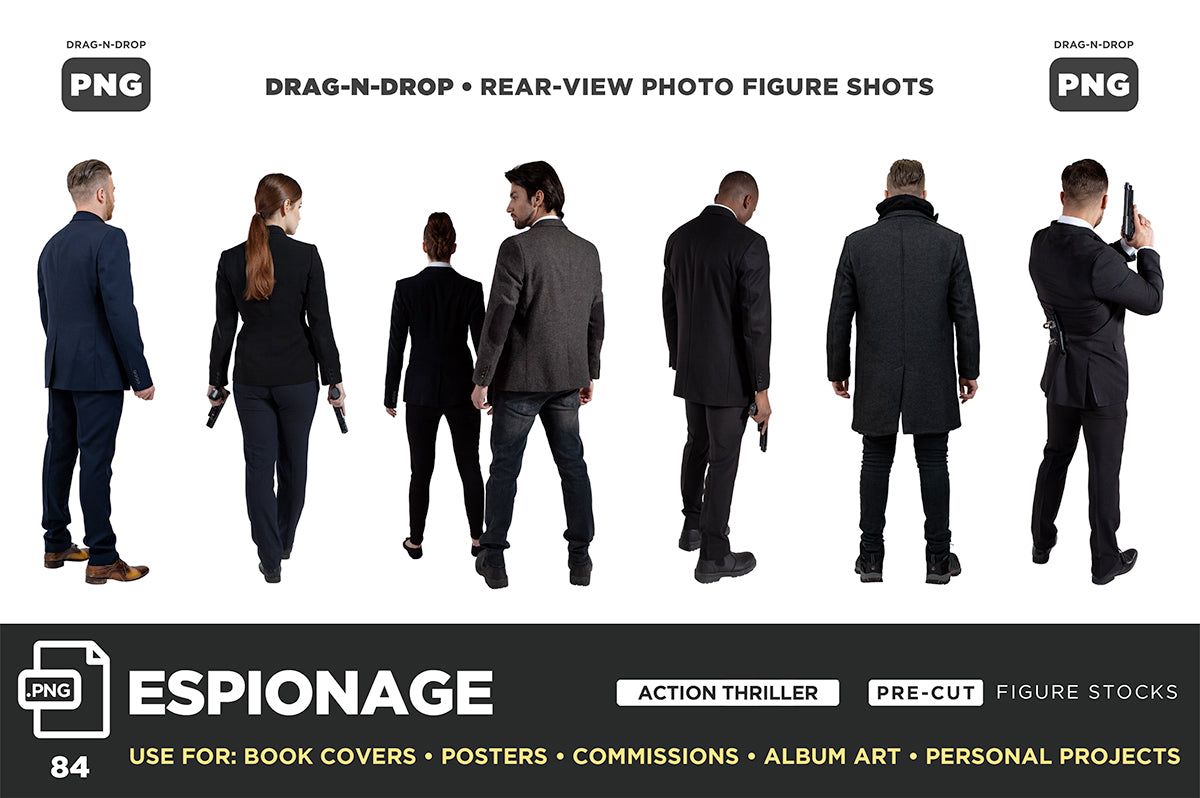 01 / 11
PRE-CUT (PNG) Action Thriller Photo Stocks for Your Photo Manipulation Projects!

🔥 Why waste time (and stock credits) locating / cutting out Action Thriller stocks, when you can get them all in one place?
🔥 EPIC Drag-n-Drop PNG 'Rear View' poses, purpose-made for BOOK COVER and PHOTO MANIPULATION art!

---
📷 84 HIGH RESOLUTION Drag-n-Drop Files (PNG)

🔥 Mixed Genre, including: ACTION, THRILLER, ADVENTURE, MILITARY

✅ Use for: PERSONAL or COMMERCIAL Projects

✅ Melee, No Prop, and Dynamic Poses included

✅ Compatible with all raster software, including: Adobe Photoshop, Affinity Photo, and Gimp

---
Click HERE for more info on NeoStock Licensing

---
Got a question? Click HERE for our FAQs

---
See these stocks in action!
---
bundle pricey
If you are looking to just use the same model image for a series book cover continuation, you have to buy the whole bundle. Smaller bundles featuring the same model would be better.