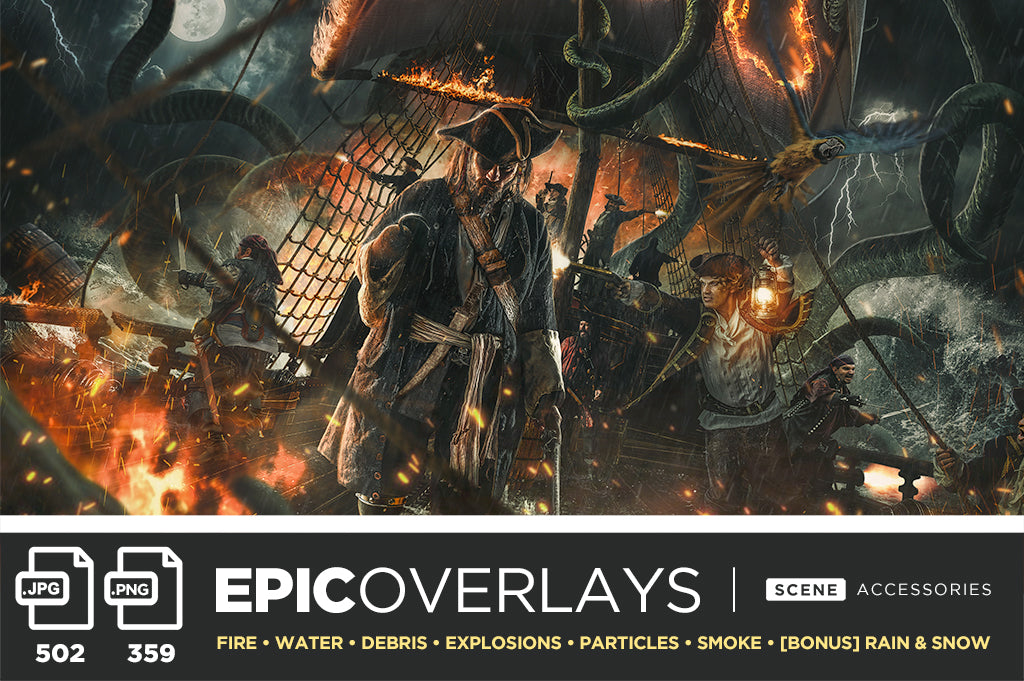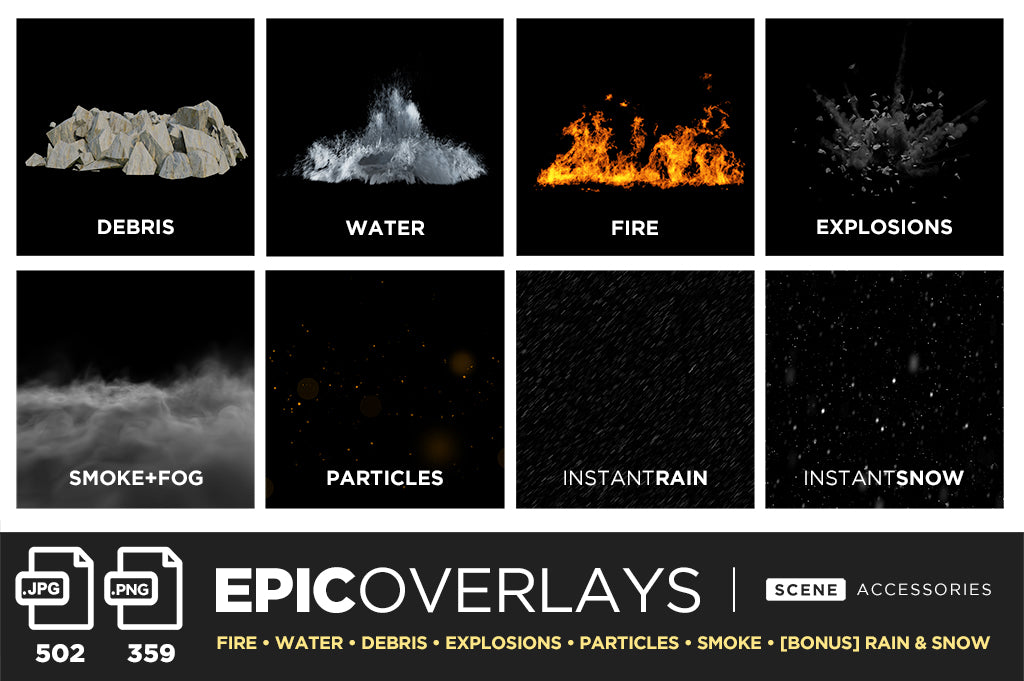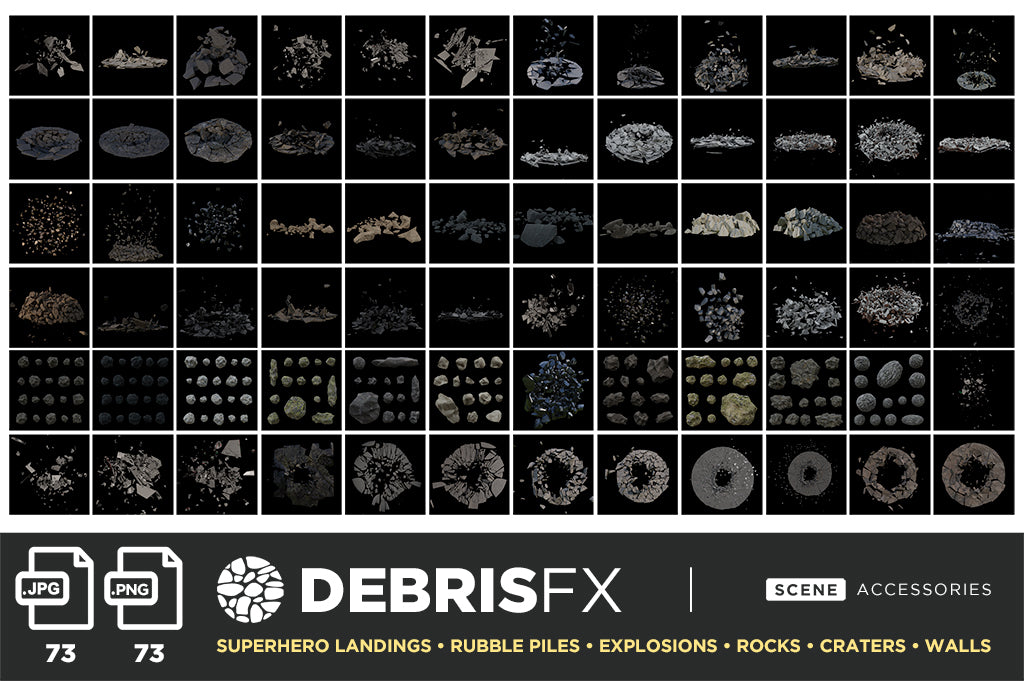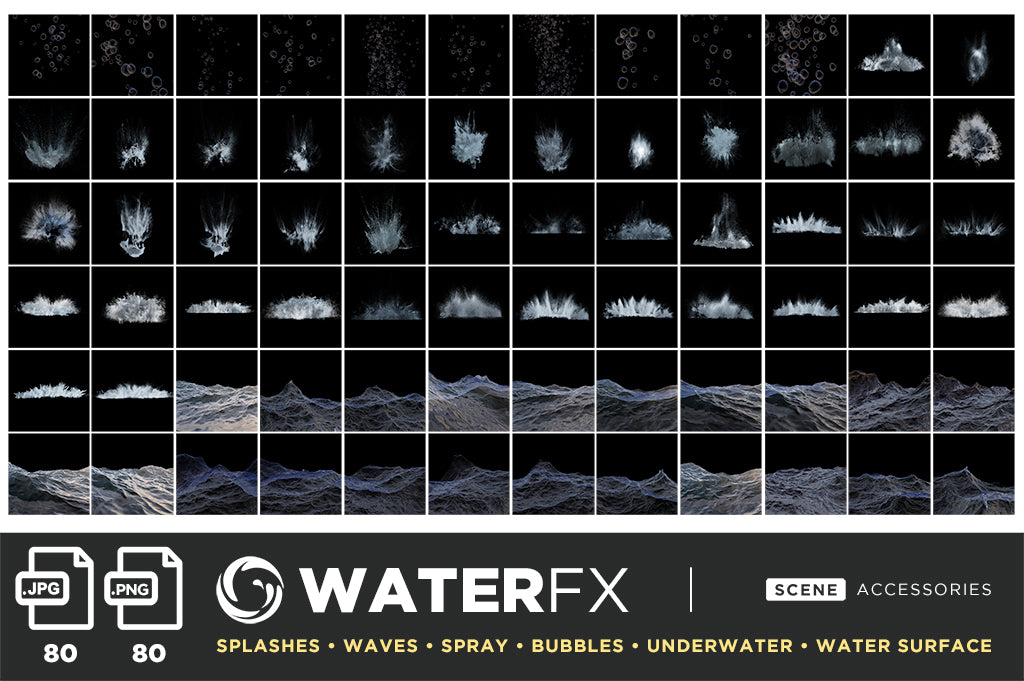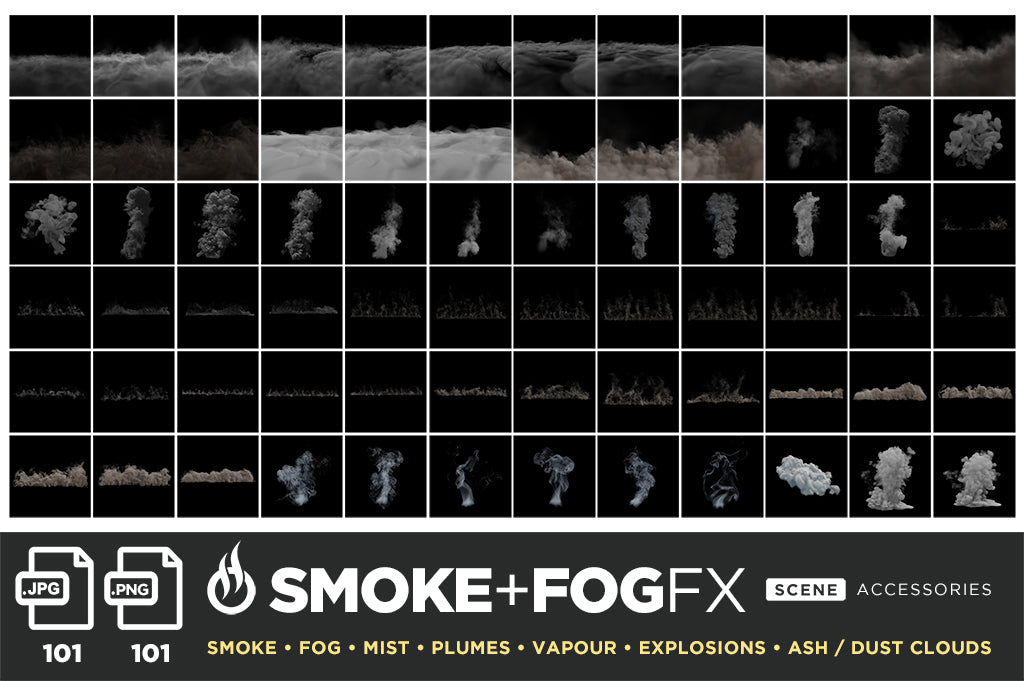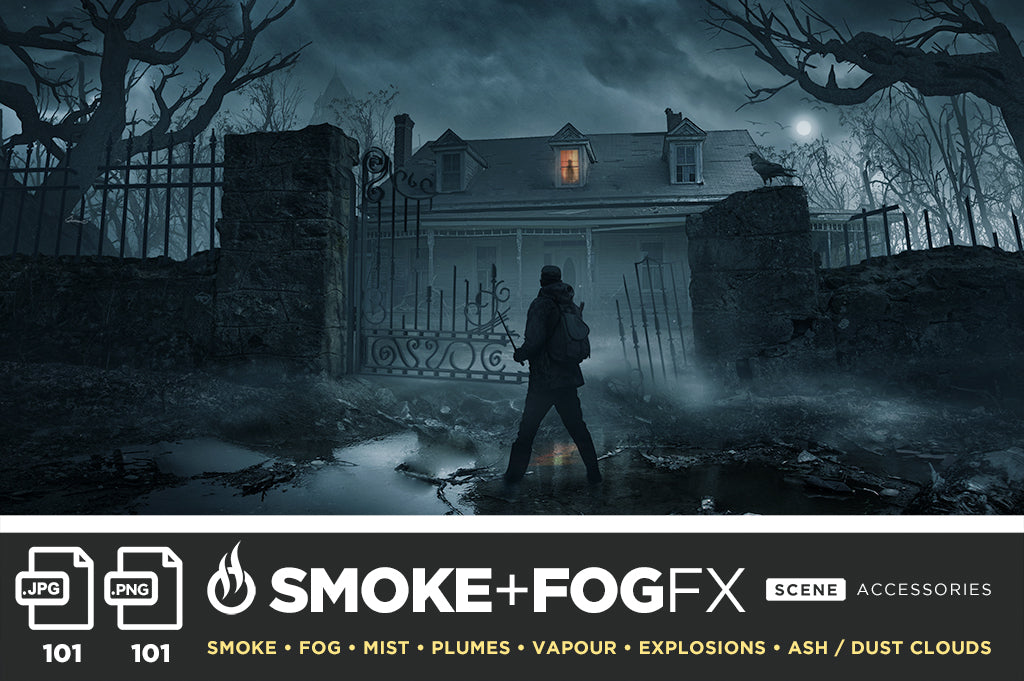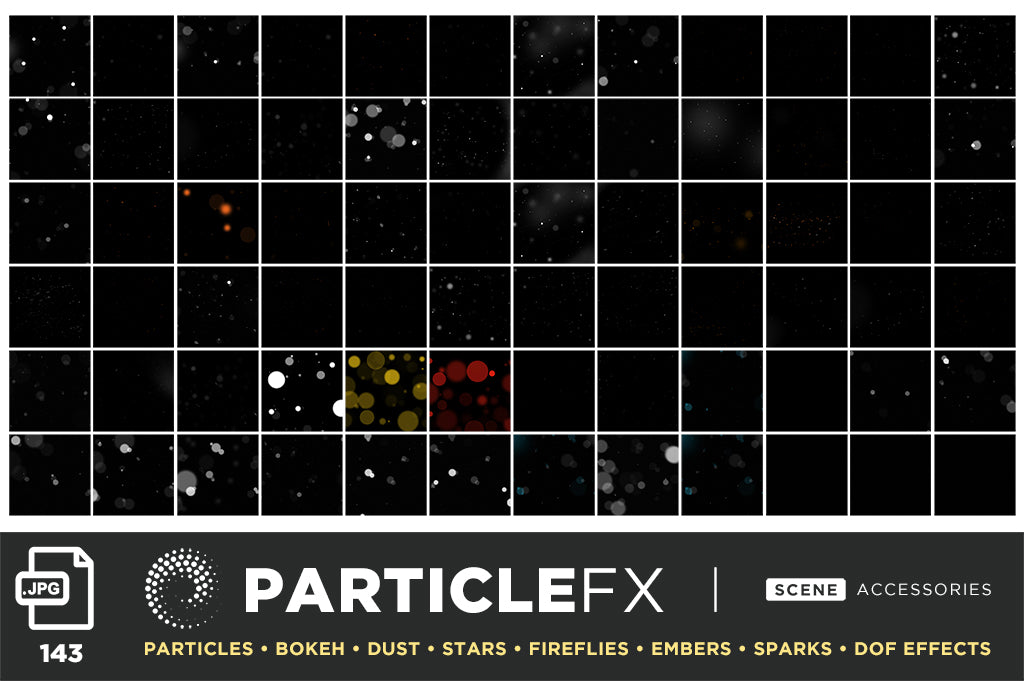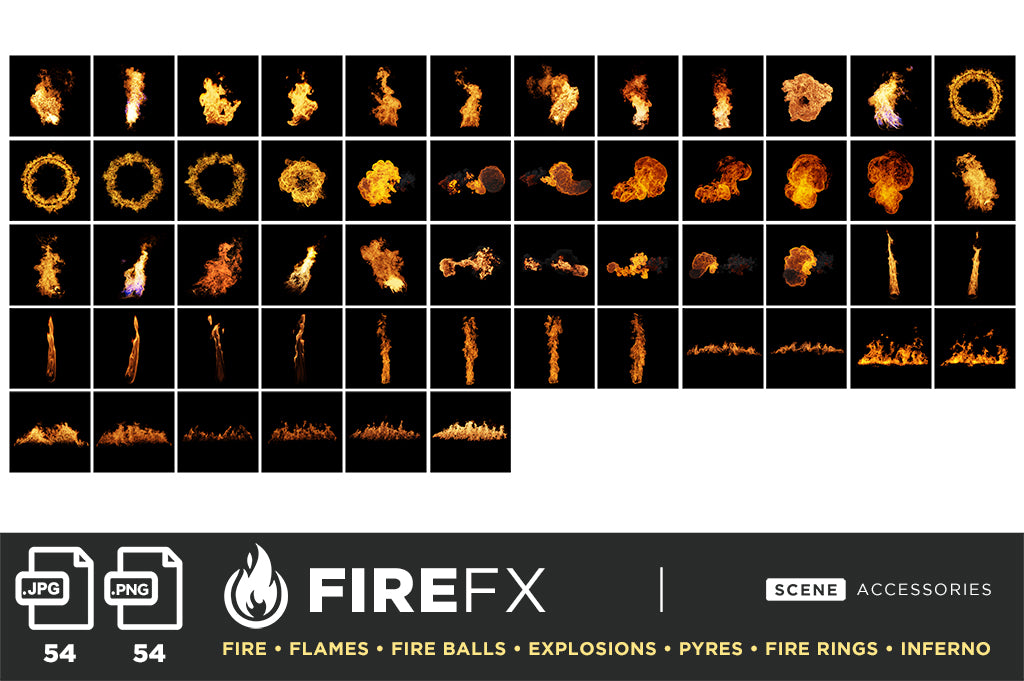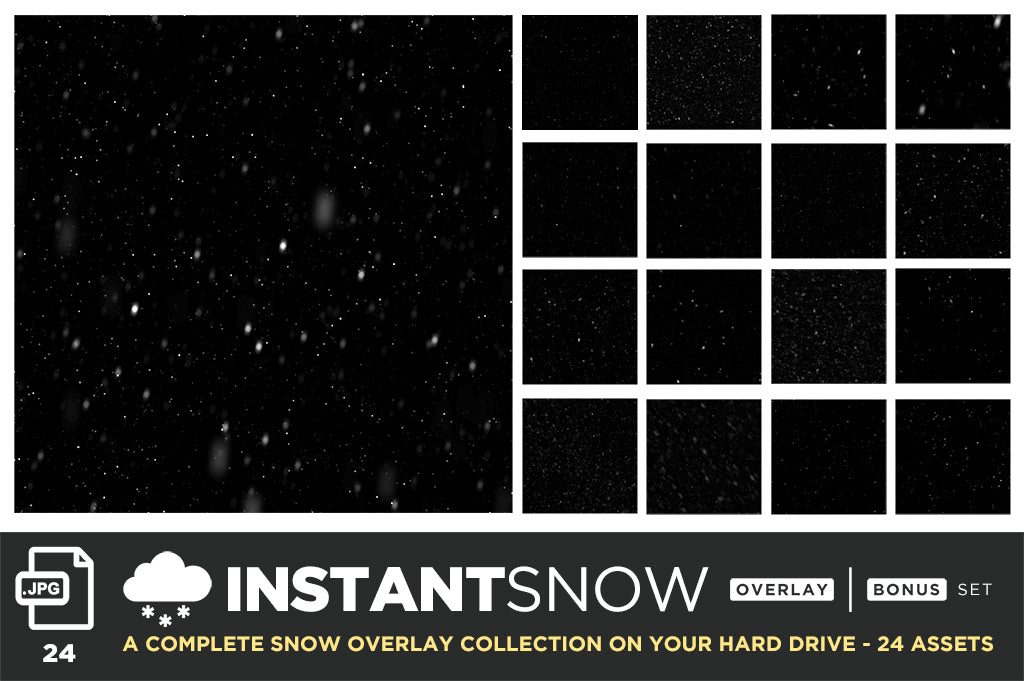 01 / 11
Mindblowing BLOCKBUSTER Effects for your Photoshop / Photo Manipulation projects!

🔥 Why waste time (and stock credits) hunting out scene overlays, when you can get them all in one place?
🔥 Inject your scene with DRAMA and REALISM, with our EPIC Overlays Bundle.
---
📷 861 HIGH RESOLUTION Files (PNG + JPG)

🔥 Transparent Overlays (INSTANT Drag-n-Drop)

✅ Use for: PERSONAL or COMMERCIAL Projects

✅ 44 BONUS Assets: Instant Rain + Instant Snow

✅ Compatible with all raster software, including: Adobe Photoshop, Affinity Photo, and Gimp

---
See these stocks in action!
 EPIC Overlays artwork by Jason Hahn.
---
✅ 100% Satisfaction Guaranteed. If you're not fully happy with this bundle, we'll refund your order immediately!

---
Click HERE for more info on NeoStock Licensing
Got a question? Click HERE for our FAQs
Overlays mega pack
Great overlays for compositing and good value for the price.
Texture -package
I mavel at the size and the amount of high quailty textures.
I will never have to find anymore for you guys has got it covered!
I like that you place all common like textures into it own folder and name
that will make it easier to find as when the need for just the right teture to use on a project.
my only down side was for me that live on the other side of the pound
I live in Wash state USA...and dont' have the quickest internet download speed
it took me about 8 hours to download the 62 GB Texture package
here is a idea that is for the texture that are over 1 GB is to breake them into smaller parts...ex... so texture part 1 of 3 etc.
or another would be for a additional cost to customer is put all the textures on a jump stick and mail it to the customer
other that that I am pleased as punch to have been part of such a deal
I thank thee for all the hard hours the team did to come up with amazing picture images for the artist to use
warm grettings Skot
Epic Overlays
Awesome! It save my time a lot from look around in internet. I never thought that PNGs exist until I found it. I love to use them for photo manipulation on photoshop. I will come to buy this website when I have chance.