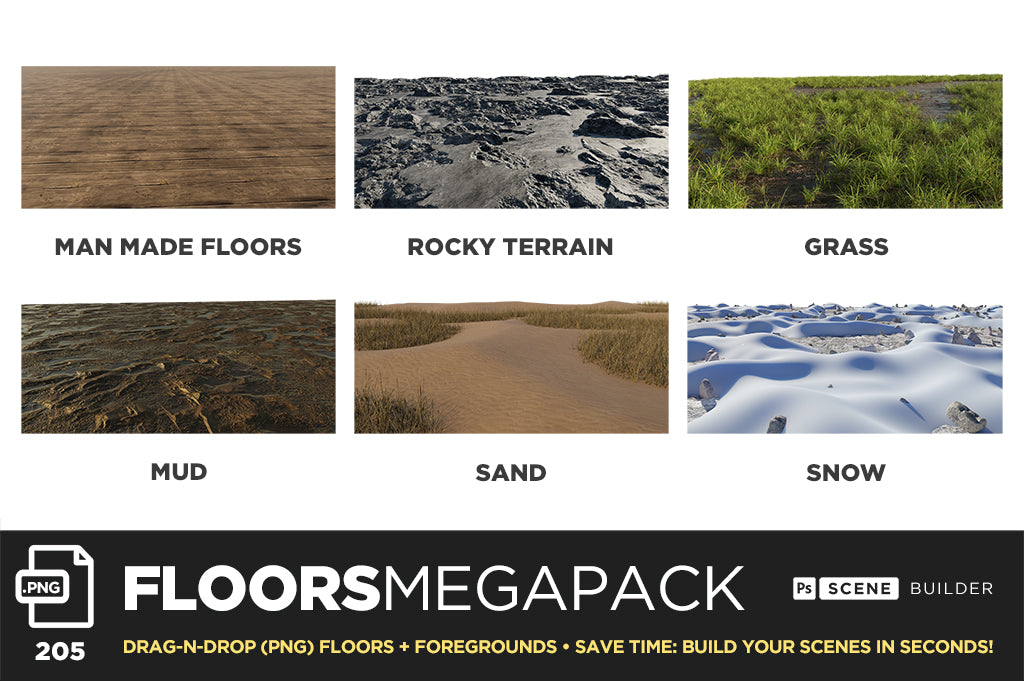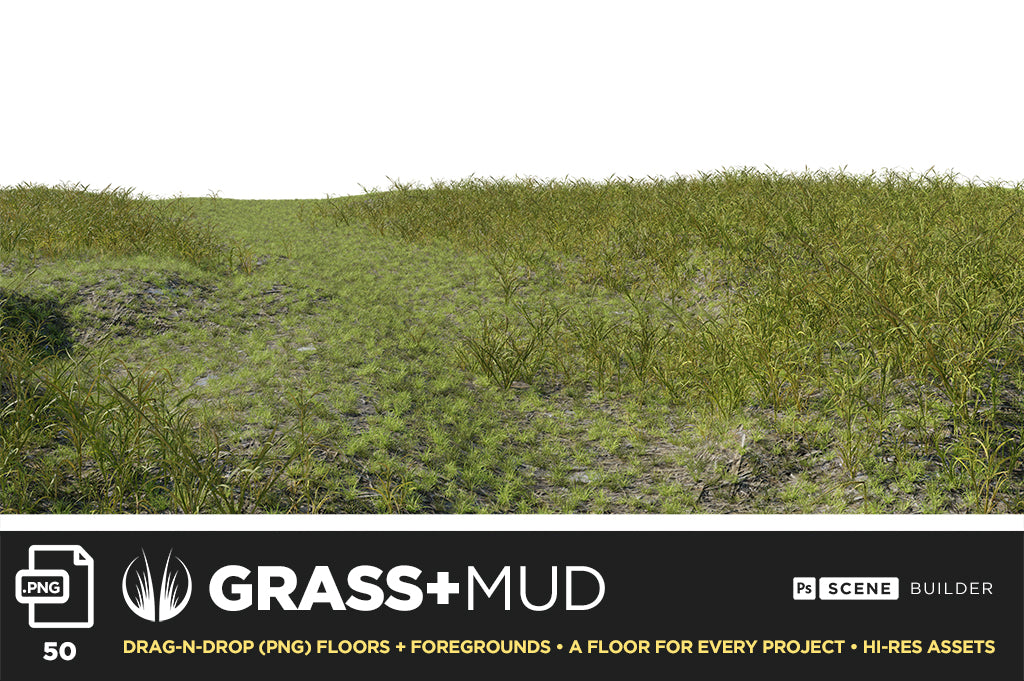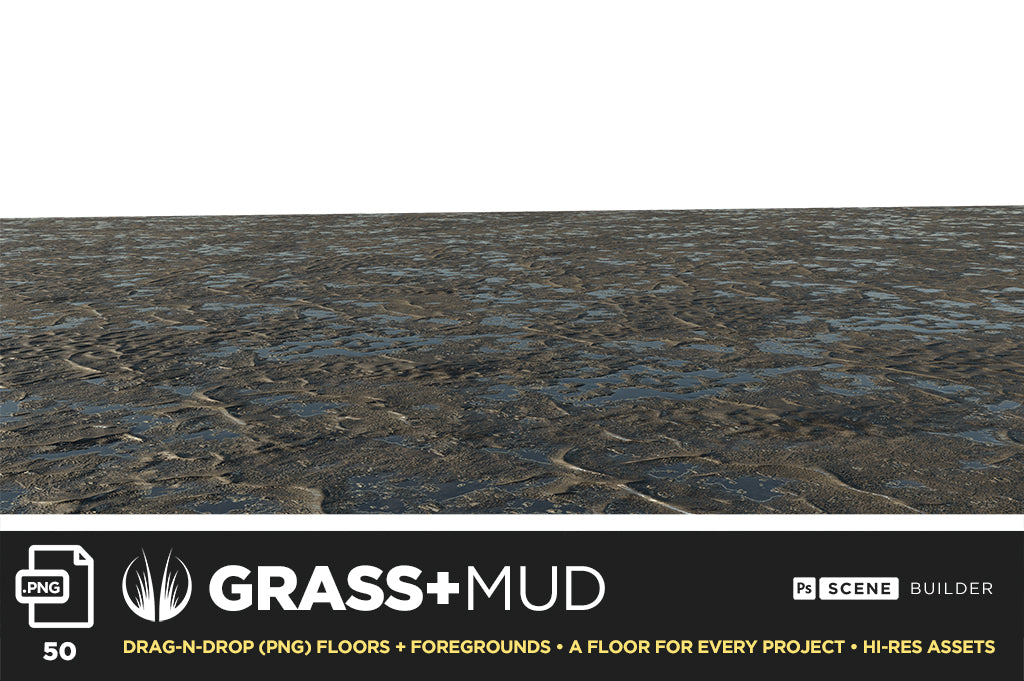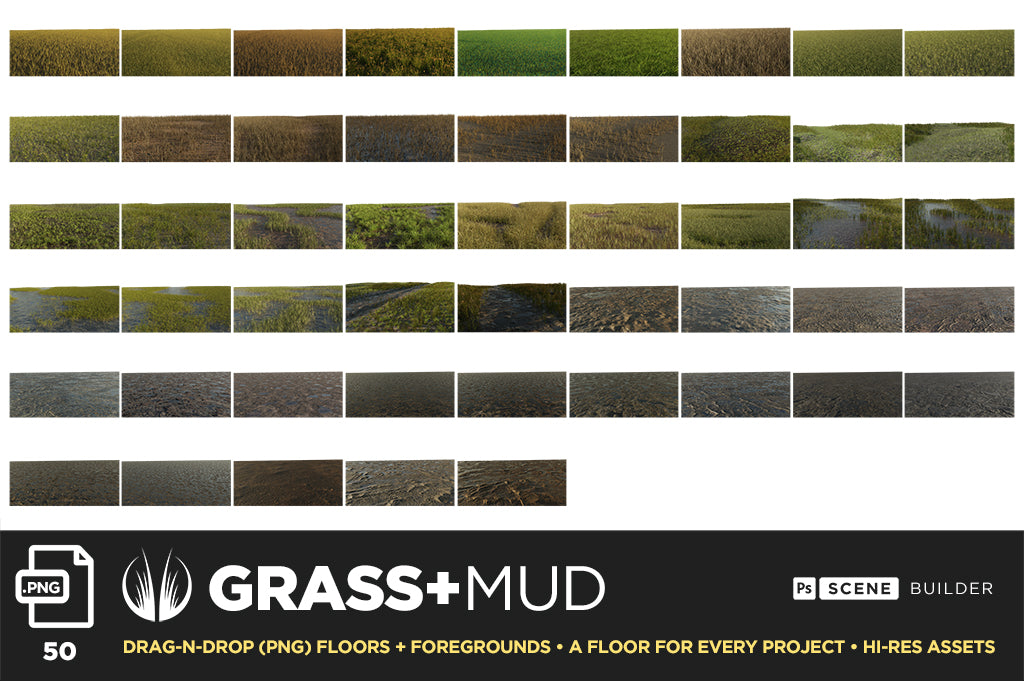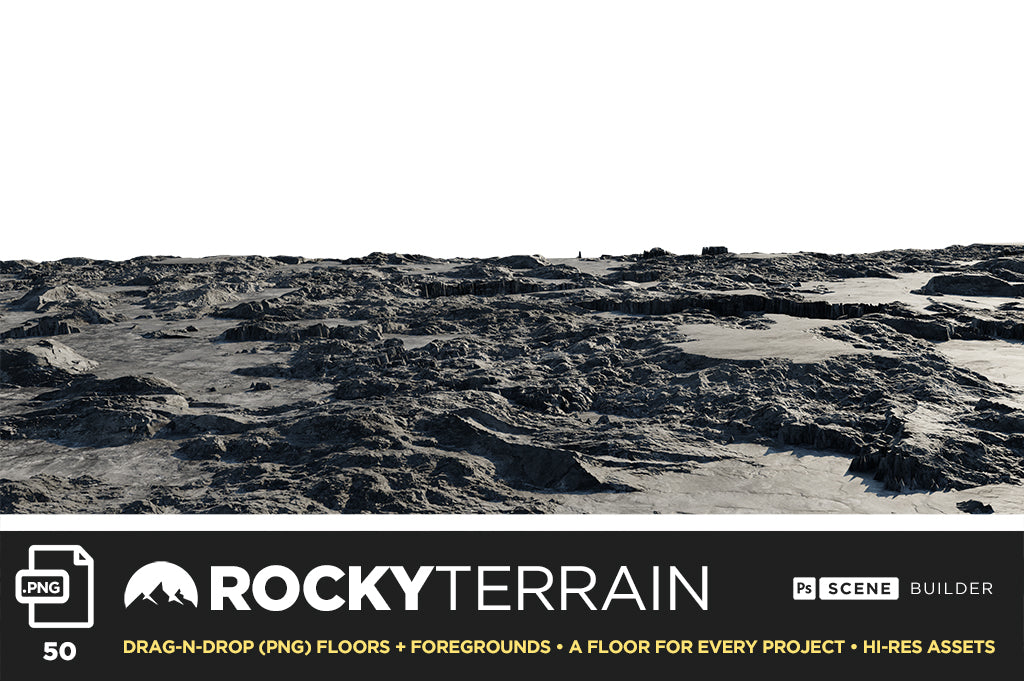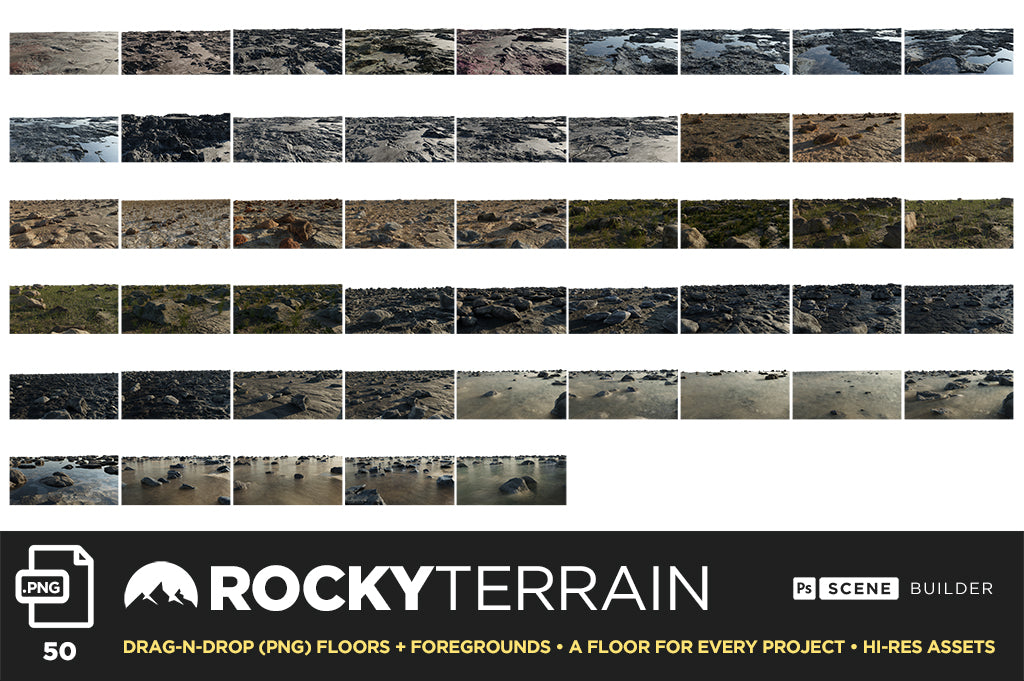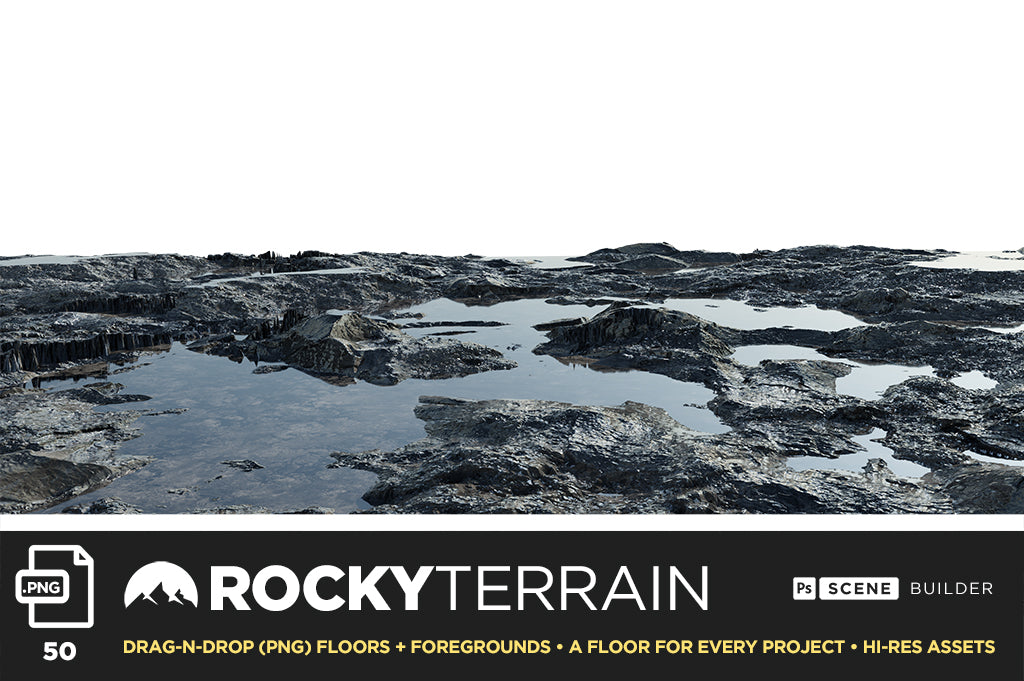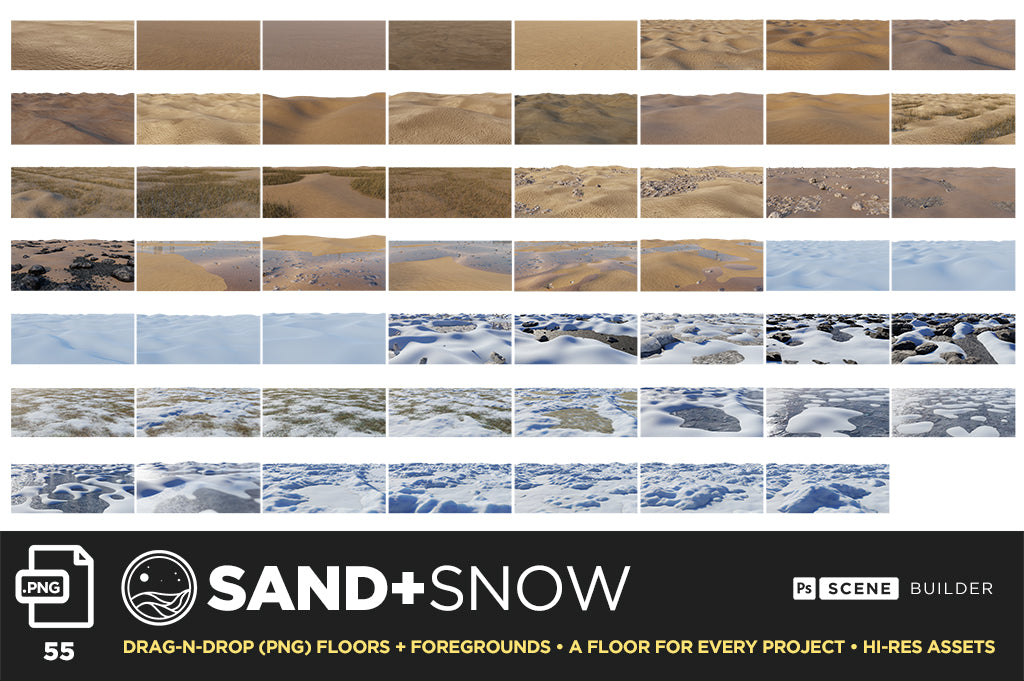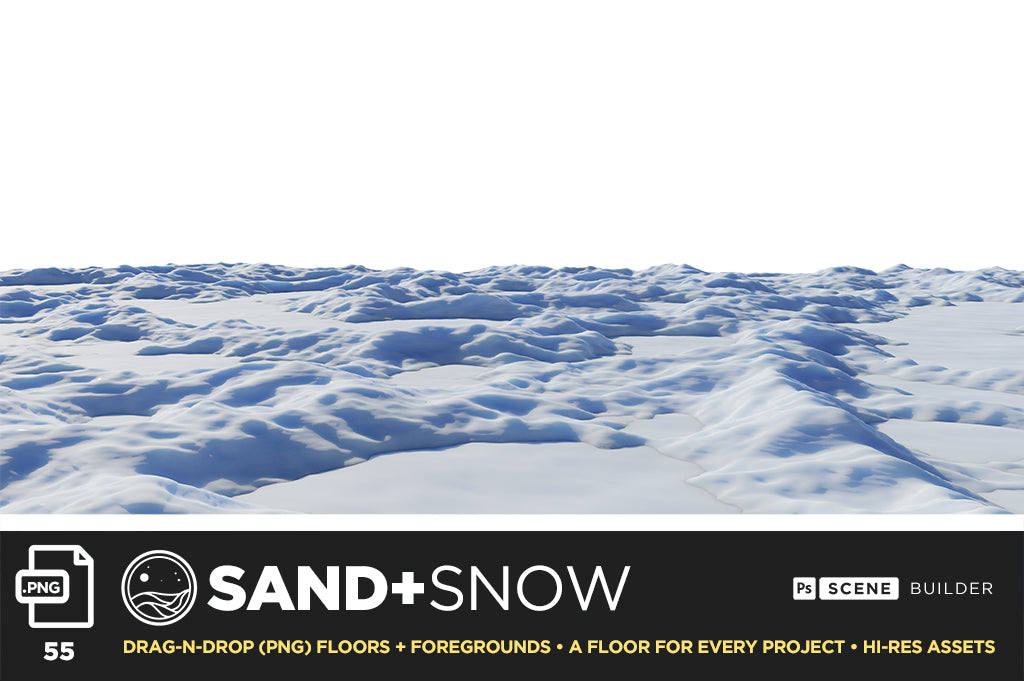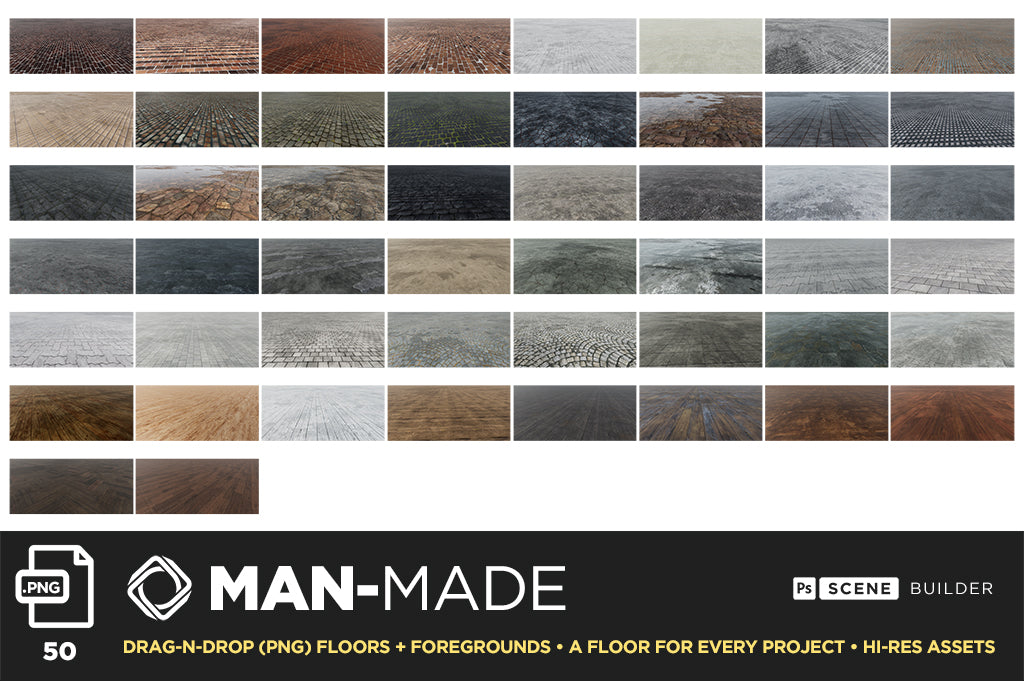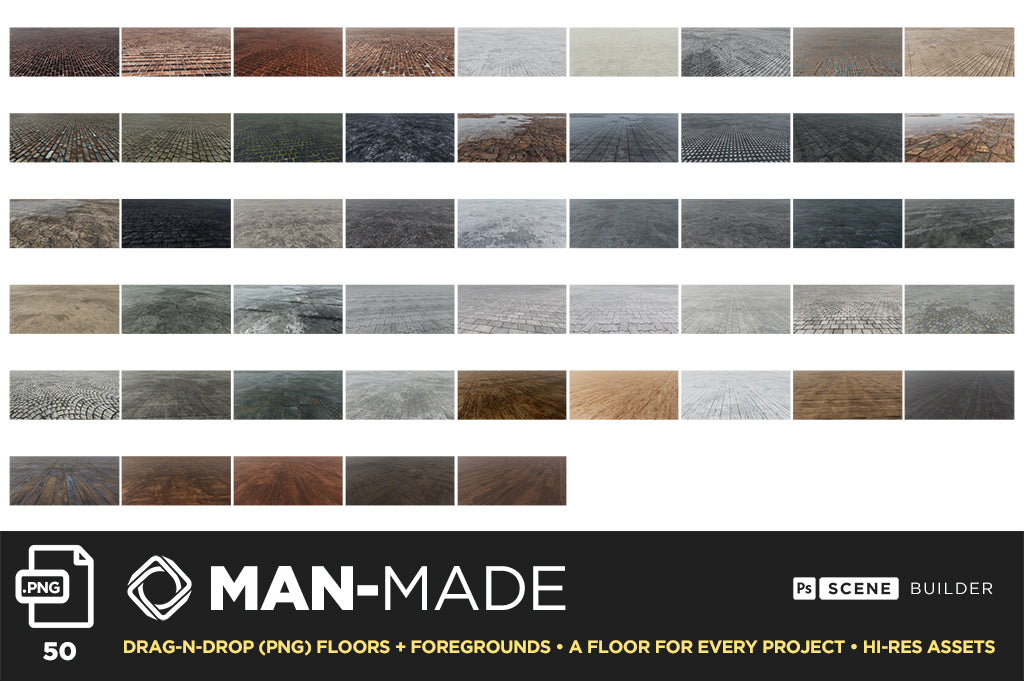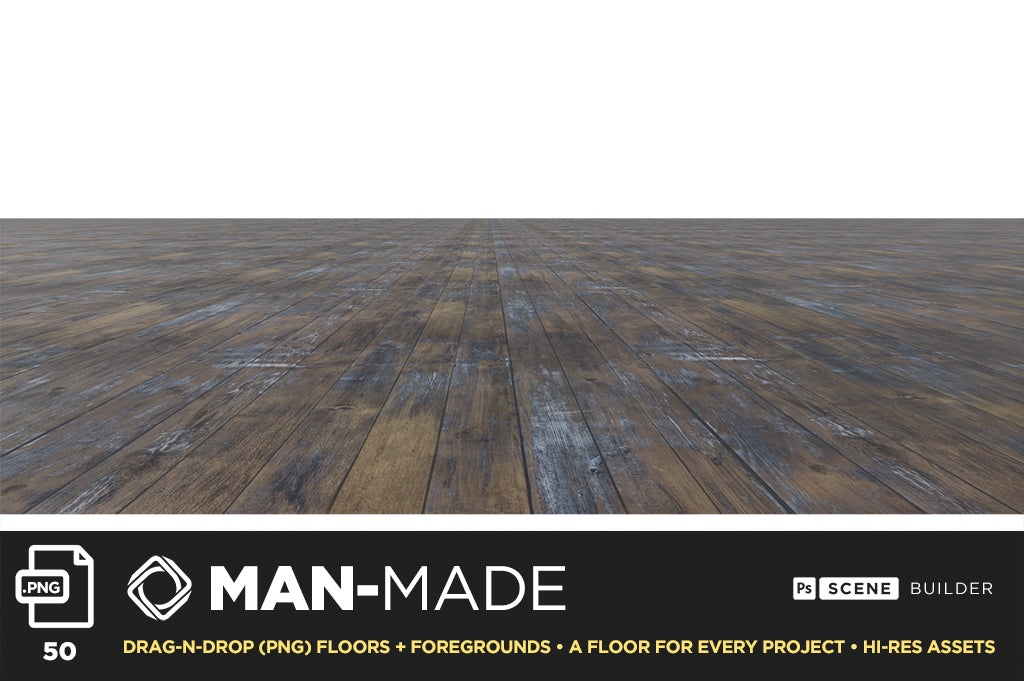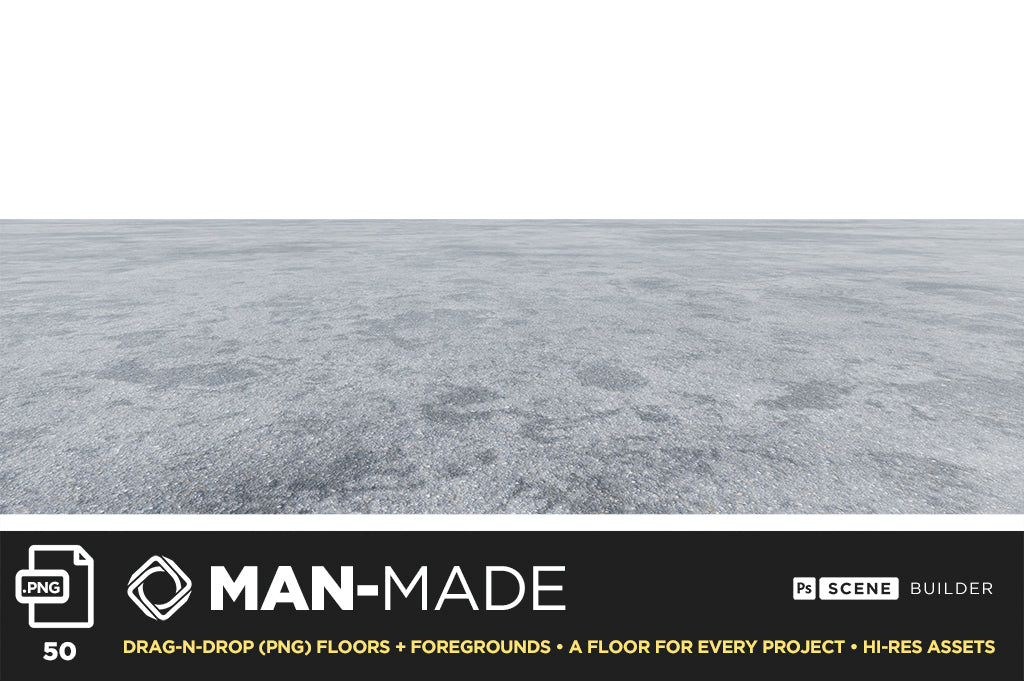 01 / 11
EVERY Scene Needs a FLOOR! The ULTIMATE Background Toolkit for Photoshop / Photo Manipulation Artists!

🔥 Why waste time (and stock credits) hunting out floors and foregrounds, when you can get them all in one place?
🔥 Create INSTANT environments with our Floor Bundle / Photoshop Scene Builder!

---
📷 202 HIGH RESOLUTION Files (PNG)

🔥 Transparent Overlays (INSTANT Drag-n-Drop)

✅ Use for: PERSONAL or COMMERCIAL Projects

✅ Compatible with all raster software, including: Adobe Photoshop, Affinity Photo, and Gimp

---
✅ 100% Satisfaction Guaranteed. If you're not fully happy with this bundle, we'll refund your order immediately!

---
Click HERE for more info on NeoStock Licensing
Got a question? Click HERE for our FAQs
Pretty Cool stuff
I do a lot of edits for people and these bundles are very helpful and fun to work with. I have 3 different bundles so far. 👌🏼
Great collection
I've been able to use so much of this collection in all sorts of compositions…versatile and very detailed…
Good investment
Very useful.
This pack makes the simple process of find a terrain so much easier. Saves a lot of time starting out, and makes it easy for newbies like me.
Love this site, it has helped my learning and growing process in photo manipulation so much.